<! CENTER COLUMN CONTENT STARTS HERE ********************************************************* >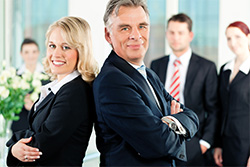 Current Openings
Vista Consulting invites applications for the following positions:
IT Consultant—San Francisco Bay Area
We are looking for an experienced IT Consultant with strong communication and client relationship skills, with exceptional reliability, thoroughness, and professionalism, and with strong expertise in the following three primary technical areas:
Windows-based servers, workstations, and networks, including OS installation and maintenance, Active Directory, Group Policies, Remote Desktop, security, RAID, SAN, and NAS storage systems;
Network infrastructure, including routers, firewalls, switches, network monitoring, TCP/IP, DNS, DHCP, VPNs, and other LAN and WAN technologies; and
Office productivity software installation, configuration, and support, including Microsoft Word, Excel, Outlook, databases, etc..
Expertise in some of the following secondary technical areas would be a plus: virtualization (e.g. VMware), cloud/hosted platforms (AWS, Azure, colo.) and applications (Google, Dropbox, etc.); CRM (Customer Relationship Management) and ticketing systems; Exchange Server; Voice over IP and QOS; QuickBooks and other accounting systems; web site design and development with HTML and CSS code; shopping cart software; PHP and SQL coding for database-driven web sites. Please let us know where you shine.
While much of the work is done remotely, applicants should live in the San Francisco Bay Area to facilitate travel to clients and other meetings.
Bookkeeping and Administrative Assistant—Santa Rosa, California
This is a part-time position mainly providing internal bookkeeping services to our firm. The applicant should have extensive experience with recent versions of QuickBooks as well as a solid foundation in accounting principles and practices. Experience doing bookkeeping for a professional services firm would be desirable.
The position also includes some administrative tasks, such as sending and receiving mail, ordering supplies, updating our contact database, documenting administrative procedures, etc.. The bookkeeper is also a member of a team of client services representatives and occasionally takes calls from clients and prospective clients, explains our company's services, and helps coordinate our consultants' client work.
While much of the work is done remotely, the applicant should live in the immediate vicinity of Santa Rosa or in Western Sonoma County, California, to facilitate meetings and errands in the area.
To Apply...
For more information, please complete the following form indicating the position you are interested in. If you are self-employed, please enter your company name under "Organization", otherwise please enter "None" in that field.
<! CENTER COLUMN CONTENT ENDS HERE ********************************************************* >